Paver Restoration Frederick County, Maryland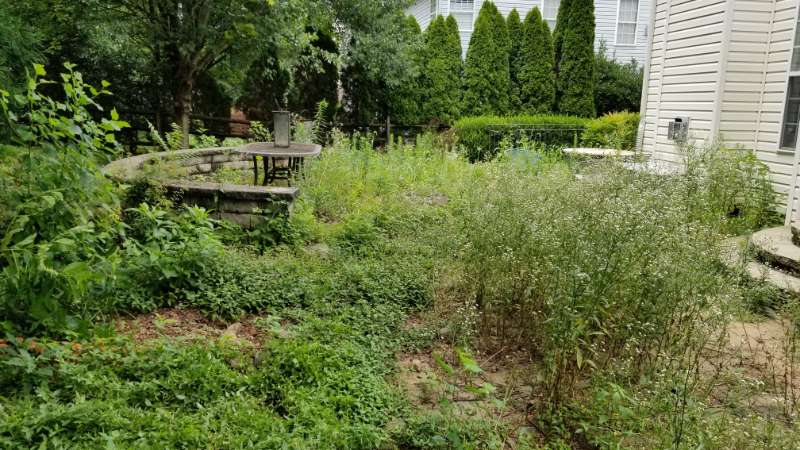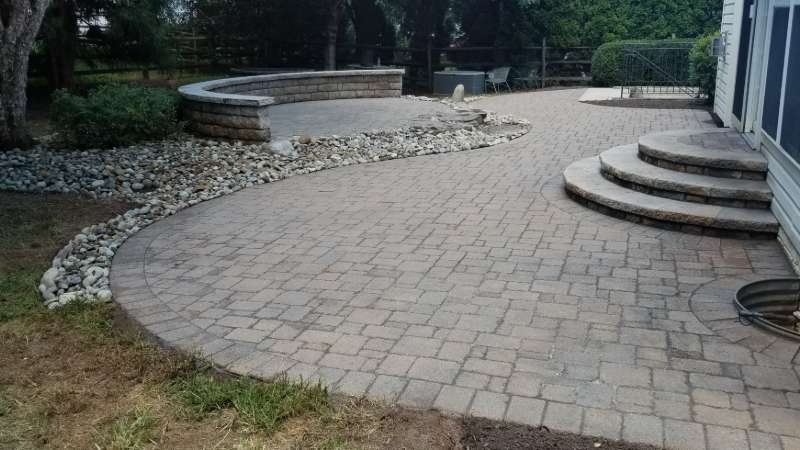 Paver Patio and Walkway Restoration and Repair
Do you have a paver patio or a paver walkway that needs to be repaired or restored?  Maybe you have some pavers that have sunk, causing water to pool on your patio?  Maybe drainage issues have caused the base to wash out and your pavers aren't just sinking but they're extremely unlevel and causing a tripping hazard?  Most of the time, an issue with your pavers is almost always due to a poor installation but you're in the right place if you'd like it fixed!
South Mountain Lawn & Landscape, Inc. is a landscaping contractor based out of Knoxville, Maryland and serving Frederick County and the surrounding area.   We specialize in the restoration and repair of paver patios, paver walkways, paver driveways, and any type of hardscaping constructed using paving stones.  If your paver patio is sunk, unlevel, and slowlygetting worse and worse as time goes by you've come to the right place!
Before & After Photos Of Our Work
Slide The Images Side To Side To See The Results Of Our Work!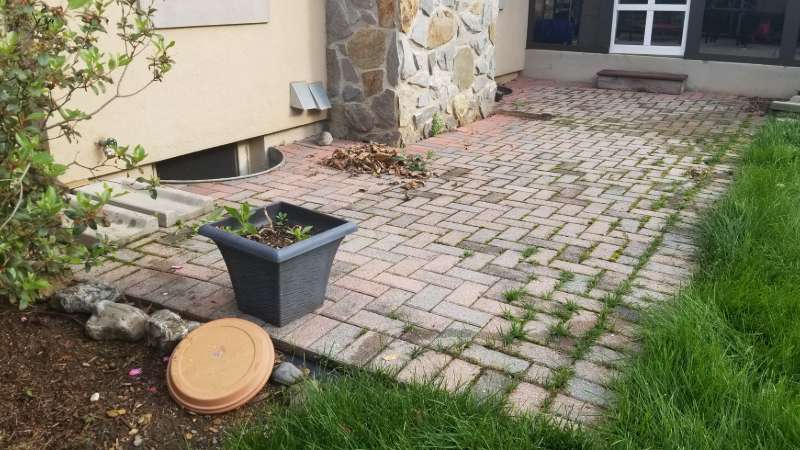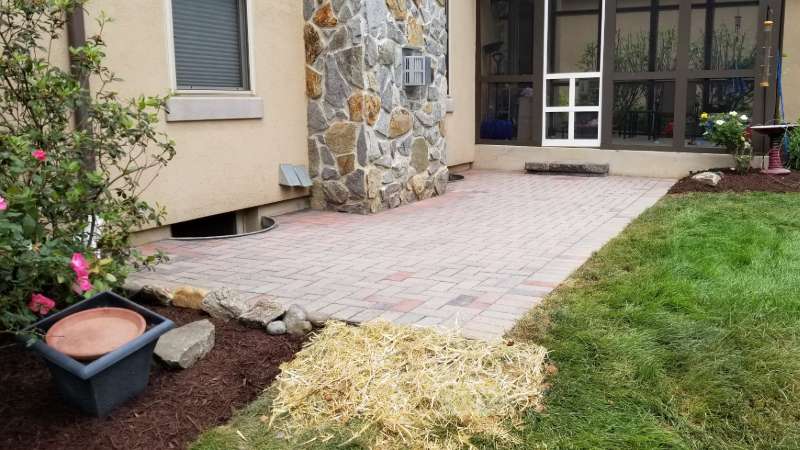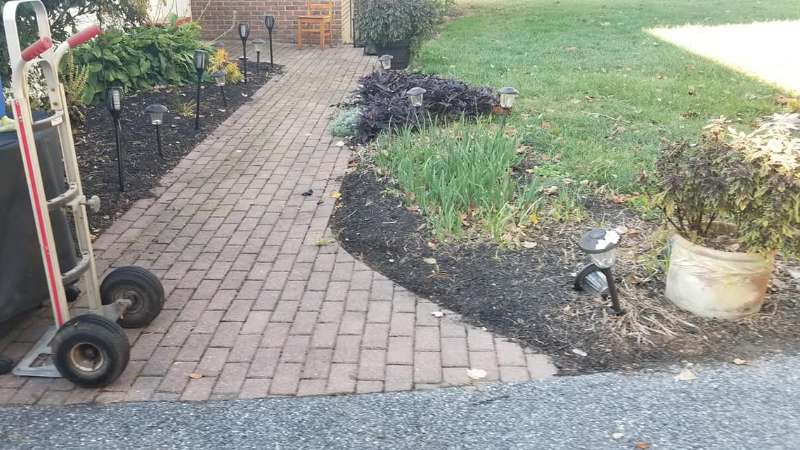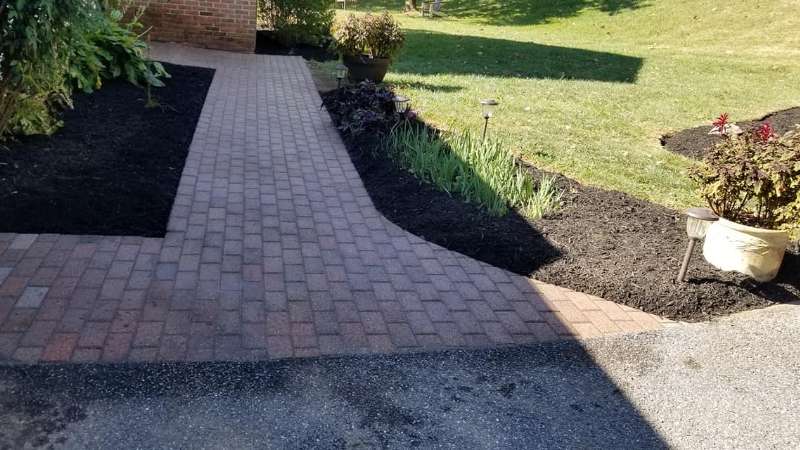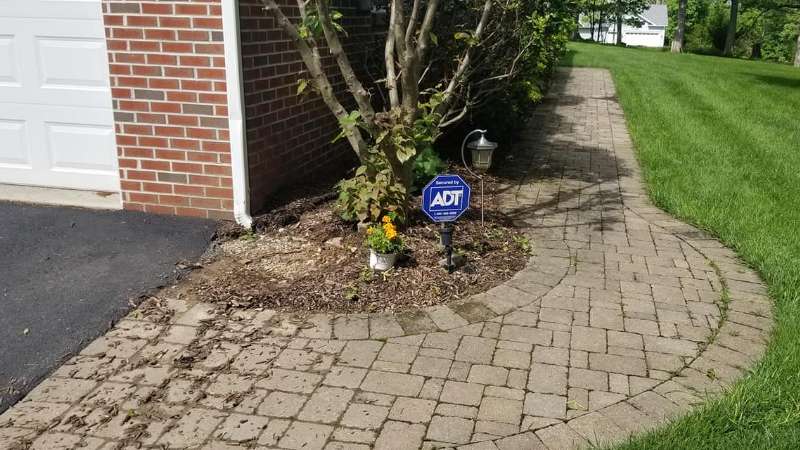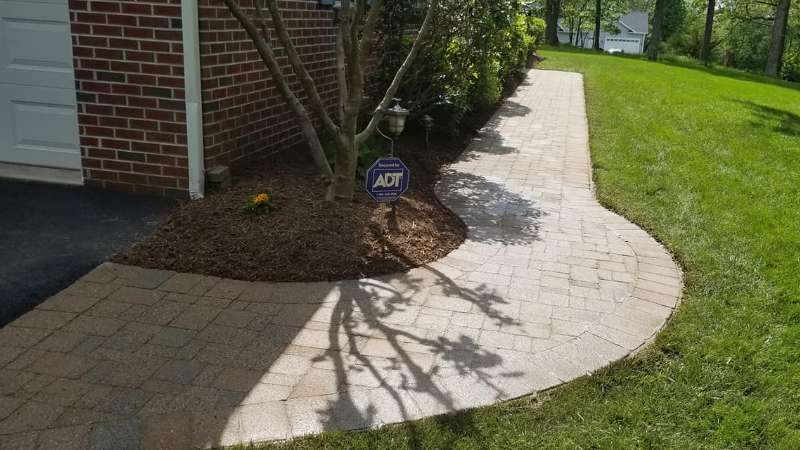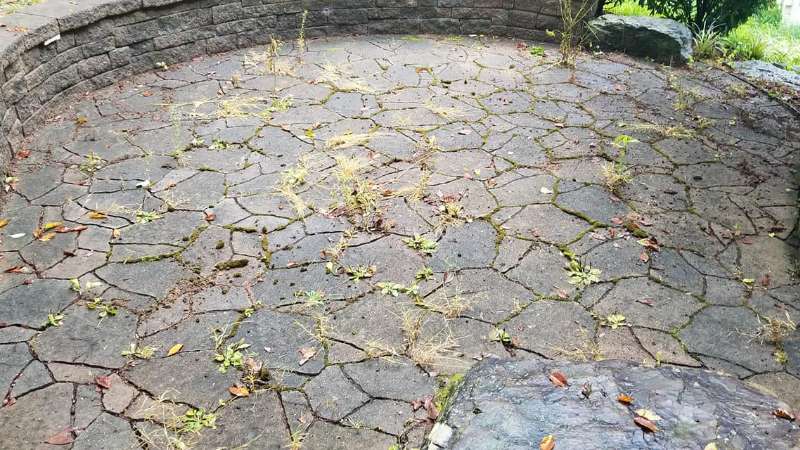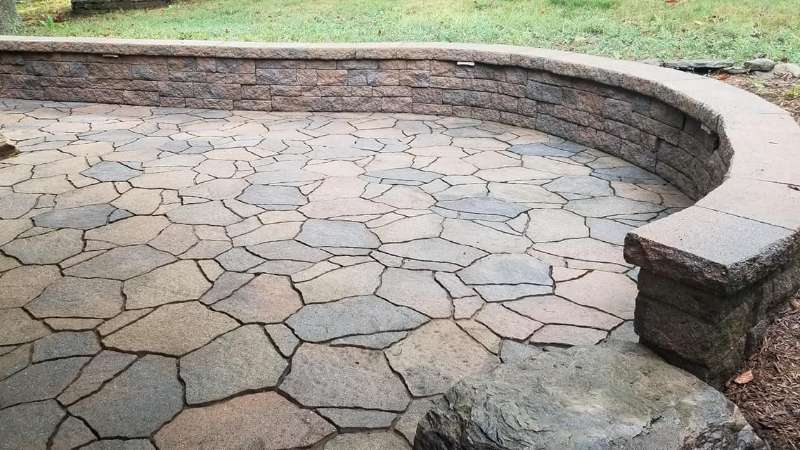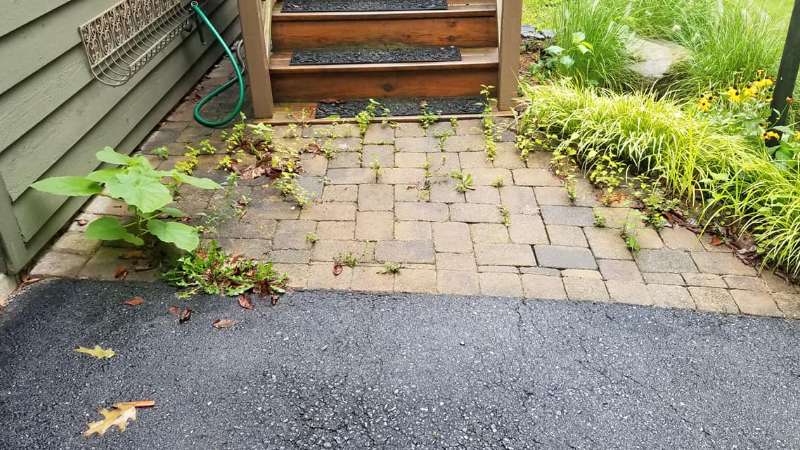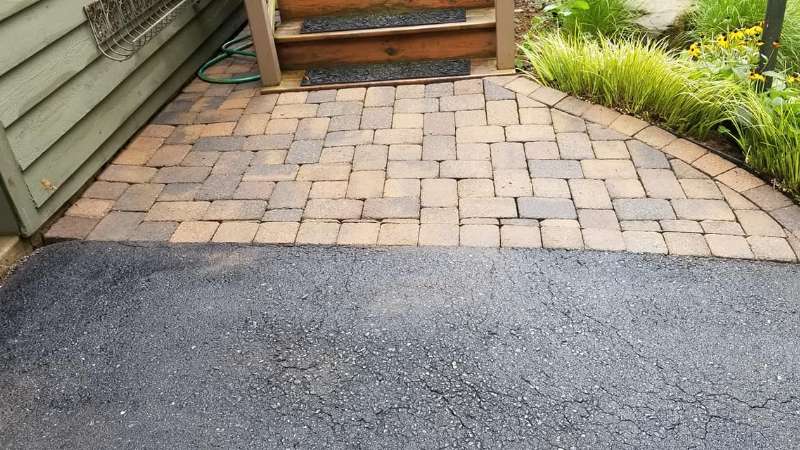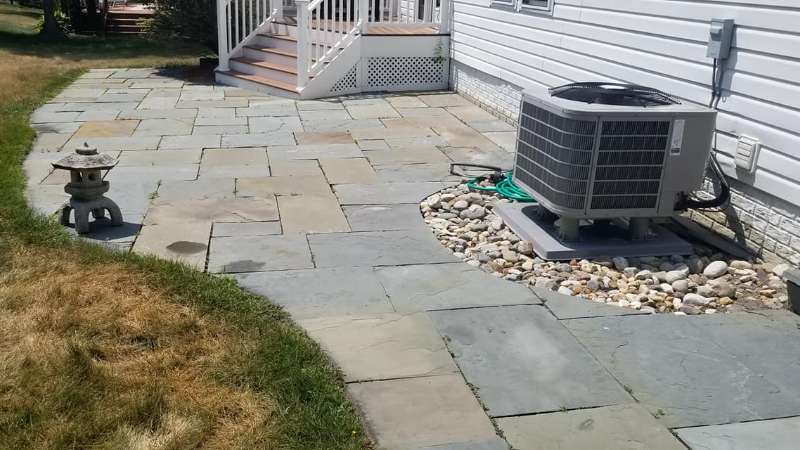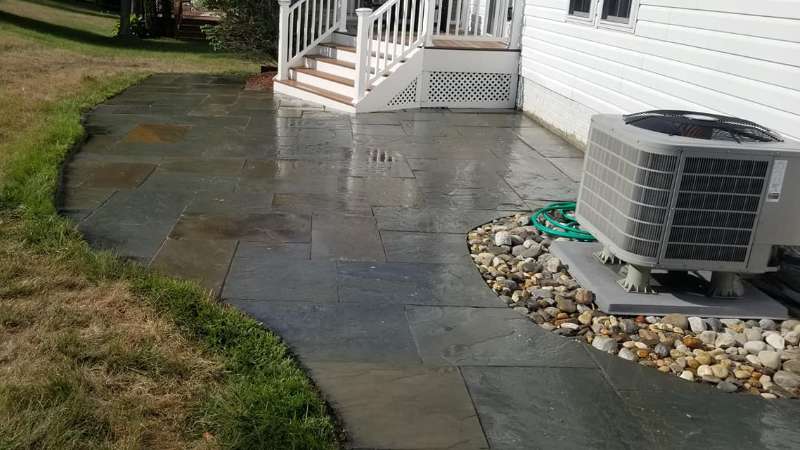 How Do We Restore Pavers?
Paver restoration is a bit of a tricky process, especially if you're looking for a permanent fix and not a temporary band-aid.  Most of the time a paver failure is due to an improper installation.  It could be that the base wasn't compacted enough, the wrong materials were used, there was no consideration for drainage, and a host of other reasons.
A paver restoration starts with us viewing your paver hardscape to determine what the problems are and then we can determine the best way to repair them.  This often involves removing some or all of the pavers and then redoing the base material.  This could involve bring some new base material in, compacting it properly, installing any drainage if necessary and then reinstalling the paving stones.
After your pavers have been laid down again we can then clean them up with a power washer, seal them if necessary, and install new polymeric sand to help prevent weed growth between the pavers and also help hold them in place.
Why Choose South Mountain Lawn & Landscape, Inc. For Paver Restoration?
We understand that you have many landscaping companies to choose from throughout the Frederick County area to restore your pavers.  We just want you to know that when you choose to work with South Mountain Lawn & Landscape, Inc. for paver restoration you are partnering with a locally owned business that has been serving the area for several years.  Our team has the knowledge and experience to properly repair and restore your paver landscaping.
You can always expect knowledgeable, reliable landscape construction services and great communication from a company that cares about your properties appearance and our local reputation in the community.
If you want to schedule an estimate for your paver restoration then please give us a call 301-834-4628 or fill out our online contact form and we'll get back to you right away.