Leaf Removal Frederick County, Maryland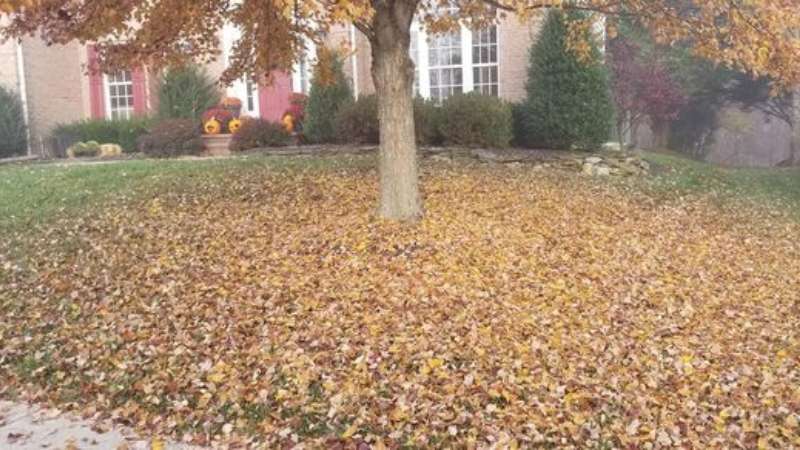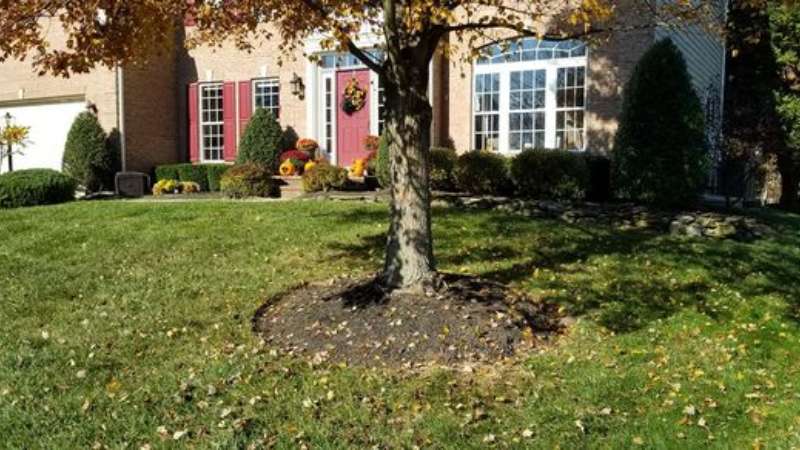 Leaf Collection And Removal Services
We can collect and remove the leaves from your property
If your property is surrounded by large mature trees and you have ornamental trees and bushes throughout your gardens and landscape you know the amount of leaves you have to deal with every fall.  The leaves can build up so quickly that it can become overwhelming if you don't have the time or equipment to handle them all.  Many municipalities within Knoxville, Maryland do offer leaf collection services but it's on very specific dates and you must rake the leaves to the side of the road or have them already bagged for them to pickup.  If you just don't have the time and want to avoid the inconvenience of raking and collecting the leaves on your own, we are happy to do it for you!
Why Use Us For Leaf Clean Up And Removal?
You have many trees on your property and get overwhelmed with leaves every year.
You just don't have the time and equipment to handle leaf removal.
You missed the municipal pick up dates and want the leaves gone.
You don't want the leaves rotting on your lawn, attracting pests and disease.
South Mountain Lawn & Landscape, Inc. is a landscaping contractor based out of Knoxville, Maryland and serving Frederick County and the surrounding area.  We specialize in leaf and green waste collection services as part of one of our regular lawn mowing programs or as part of one our fall yard clean ups or a standalone service for both residential and commercial clients.
If the onset of fall brings about the stress of having to handle large amounts of leaves and other organic debris building up on your property then let us take care of it for you.  We offer the stress free, one-call option and your leave problem will be dealt with.
Can You Dump The Leaves On Your Own Property?
If you have a large property or a compost pile large enough to handle all of the leaves and green waste from your property we are happy to rake them up onto a tarp and put them into one of our dump trailers and dump them in the spot of your choosing on your own property. This can save you on dump fees if you have an area we can dispose of them, if not, we need to haul them away for proper disposal.  We can also mulch the leaves using one of our mowing machines but that is up to you!
If you'd like us to collect and remove the fallen leaves from your lawns and garden areas please give us a call 301-834-4628 or fill out our online contact form and we'll get back to you right away.